Engineering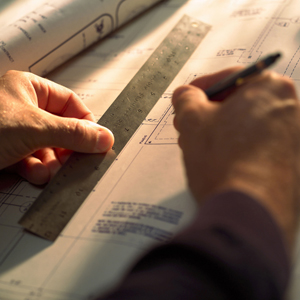 Engineering is the discipline, art and profession of acquiring and applying technical, scientific, and mathematical knowledge to design and implement materials, structures, machines, devices, systems, and processes that safely realize a desired objective or invention.
Engineering is the practice of safe and economic application of the scientific laws governing the forces and materials of nature by means of organization, design and construction, for the general benefit of mankind.
Engineers apply scientific principles to solve technical problems. In construction, they ensure that buildings, bridges, and other roads are structurally sound. In manufacturing, they develop industrial robots capable of assembling factory goods such as automobiles. In science, they design devices to be used in research and medical treatments.
Engineers can contribute to positive changes in our environment and society by finding solutions to problems such as pollution and transportation. Or they can influence the economy and industry by improving existing products as well as developing new ones. Also, they use computers to produce and analyze designs; to simulate and test how a machine, structure, or system operates; and to generate specifications for parts.
The profession of engineering has a long, rich, and important history. Engineers develop new materials that both improve the performance of products and take advantage of advances in technology. In addition to design and development, many engineers work in testing, production, or maintenance. These engineers supervise production in factories, determine the causes of breakdowns, and test manufactured products to maintain quality.
There are many kinds of engineering in the world today the International University Western Humanities gives students the chance to choose from a wide variety of engineering types listed below:
If your interest lies in landscape design, you can earn a degree specializing in landscape architecture offered by the International University Western Humanities. The Landscape Design Certificate...
read more
Civil engineering is a professional engineering discipline that deals with the design, construction and maintenance of the physical and naturally built environment, including works such as...
read more
Software engineering is the application of a systematic approach to the development, operation and maintenance of software, it is the study of these approaches...
read more
Construction Management
Construction management is a professional field that focuses on each part of the construction process of any built environment. It typically encompasses commercial building sites or...
read more
The International University Western Humanities offer opportunities for students to increase their skills and experiences to get a better chance in the electrical engineering field. A degree in electrical engineering can qualify...
read more
With a degree in general engineering students will enter the workforce as team leaders working or advisers and planners of engineering...
read more
Engineering Management is the field concerned with the application of engineering principles to the planning and operational management of industrial and manufacturing operations. It include instruction in accounting, engineering economy...
read more
The International University Western Humanities grant its certificate to students to give them opportunities to work in any aspect of environmental protection and experience that will meet the...
read more
An industrial engineering degree at the International University Western Humanities is designed to help students choose from a variety of specializations and industries for a career. A degree in industrial...
read more
Materials engineering or materials science is an interdisciplinary field involving the properties of matter and its applications to various areas of science and engineering. This science investigates the...
read more
Mechanical engineering certification at the International University Western Humanities is designed for for graduate-level students interested in lifelong learning and in the advancement of their skills...
read more
Quality control and safety represent increasingly important concerns for project managers. The field of quality control engineering involves testing and inspecting manufactured goods to ensure that they...
read more
Systems engineering is an interdisciplinary field of engineering that focuses on how complex engineering projects should be designed and managed. Systems engineering deals with...
read more